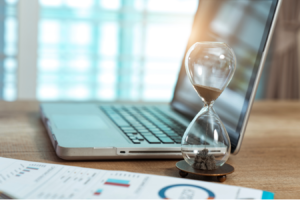 Updating your home page is an often missed but oh-so-important element to the maintenance of a website. Your site can start to feel like the same-old online space without home page updates year after year. More importantly, who you target with your business will evolve if you're running your business with marketing in mind, and with that evolution comes the need to do updates to your home page. 
Often when web designers talk about site updates they'll refer to the software updates necessary to any WordPress site related to the version, theme, and plugins. (If you're stuck on how to do it properly check out #1 in this post on the Top Five Site Tips) 
We're not going to look at that type of update in this post. Instead, we'll look at the visual updates that will keep your home page aligned with your business. 
Here's how to get started on the process. At each step, get as specific as you can so you have all of the details you need to move forward with your update. 
Look back at your clients from two years ago. Who were they? How were you meeting them? What did they want? Does your home page talk about what they want to accomplish? Does it share a photo of you that's aligned with their goals? 

Now, let's look at your current ideal clients with some very general questions: Who are they? How do they describe themselves? What do they struggle with, and how do they want to be without that struggle? 

Once you have a clear picture of who you want to work with, their struggles and goals, take the next step to consider how you'll look (at your natural best) when working with them. Will you be wearing a suit or jeans? Will you be at a desk or talking with them from a couch?
The copy on your home page needs to be direct and specific, so when your ideal client arrives at your site, they know exactly what you do. I encourage clients to pull the top three to five words that best describe how your ideal clients will want to feel, have to know, or want to do AFTER they've achieved their desired results from working with you. Pointing directly to that result can be attention-grabbing enough to inspire a prospect to learn more about your business. 
Regarding how to style that opening line, I talk this out with clients to find what feels the most authentic to them. Whether its a phrase, bullets or a few simple words together, what's important is to find what works for you and appeals to your ideal clients. 
A Word on Photos
If you've added professional photography to your site update, bring all of this information to your photographer when you have the pre-photo shoot discussion. You'll both be happy to have such a clear direction on the type of photos you'll need from the shoot. If you're local to the Portland, Maine area I'd love to give you a few recommendations! Send me an email and let's talk a bit to see who would be the best fit for you: kristina@truebluemarketing.co. 
Like this post? Check out a few more about keeping your site fresh: