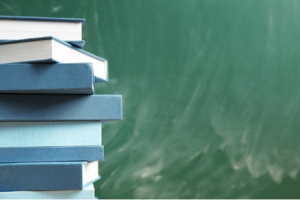 We're going to look at your online home in this post, rather than where you live in your offline world. If you're looking for interior design tips, I'm certainly not the person to ask. 🤣
A successful homepage for any small business needs to sing with a few essential items that convey:
A photo
What the business is about
Who the business serves
That you're the expert in this field
In this post, we'll dive into how to do this AND why each item is important for the first impression that your site visitors have of your business.
A Photo
If you're a team of one of two people, you'll also want to have a photo of you (or both of you) on that homepage. I've worked with a number of small business owners over the years and many, although not all, hesitate to include a photo of themselves on their homepage as the image at the top of their site. Why? There are a number of reasons that people will state from that they don't have a good enough photo to that they're not in the shape that they used to be and therefore don't want current photos on their homepage. Here's what I tell EVERY single one of them: as a small business owner who is the face of your business, your face needs to be on the front page of your site which is your homepage.
You can have "extras" who stand-in as people you're talking with or standing among but the emphasis needs to be on you and what you truly look like to your clients. Without an image of you, as your clients will see you, they connect with you as deeply from their initial moments on your site. And this is truly one of the first goals you'll need to accomplish with any website visitor.
What Your Business is About
Whether your business is about wellness, health services, business coaching, graphic design, consulting, or another field, you'll want a statement that greets your ideal clients when they stop by your site to confirm for them the type of work that you do. Although this statement is often three to seven words, many people find that the tricky piece of this project is summing up so much work into just a few words.
Here are the top two questions that I ask my clients to move them toward the three to seven words that fit their unique business:
What do your clients say they want from you?
What result or goal does your work with them achieve?
Once you know the specific words that your ideal clients use to say what they want from working with someone like you AND the goals they want from that work, you'll be well on your way to writing an opening statement that keys into what they want. If you find that you're sticking with more words, trim one or two from the phrase or sentence to see if you can convey the same idea with fewer words. Then repeat that process to trim more.
Who Your Business Serves
Which people are best served by your business? You may have an idea of this after working with random people over a few months or years, or you may know right off the bat who you want to work with as clients in your business. Defining who you work with and who you serve best in your business will help you narrow down your audience AND know who to target with your marketing. (See my post about whether Facebook is a good fit for your business for more info on this topic.)
The next step is around how to integrate this into your homepage. The answer to how to do this varies depending on how much you know about your ideal client. If you know they're overwhelmed by a crowd, show one or two people in your photos on your site. If your ideal clients identify themselves as overwhelmed by their schedules, use their words in your opening statement on your site. If they want to find a serene yoga studio like yours, show photos that help them feel serene and surrounded by nature.
That You're An Expert In Your Field
The impulse here is often to list certifications, credentials, and educational achievements. If your clients ask about any of this before working with you, then, by all means, include it on your homepage. If they don't then you can bump that information to your about page or in your footer. In my experience, I've found that few clients ask for certifications, credentials, and educational achievements. Instead, they want to know if you'll get them the results that they want: plain and simple.
You'll show that you're this expert by sharing your testimonials on your homepage along with updating the statement there with the most impactful wording that you hear from your ideal clients. Following this idea, you'll update your homepage every few months to be sure that you're following the language used by your ideal clients.
Your Homepage
How's your homepage looking after updating your photo, the statement around who you serve in your business and what you do to help them? Do you appear to be the expert in your field? If not, continue to update this set of items and continue to add testimonials to your site.
If you're ready to start doing more work on your homepage, check out my free download on the three most important elements missing from homepages.