Free Resources
Learn exactly what you need to create the copy that pulls in ideal clients for your unique business. 
The Copy Guide for Your Website
This is for you if you've tried creating your website copy for your website, yet you're not quite sure how to make your pages truly connect with your ideal clients so they're ready to buy from you now.
Whether you're creating your site from scratch or editing your current copy,  The Copy Guide will show you where to start with copy that gets the attention of your ideal clients from the get-go.
Only grab this Guide if you're ready to create the copy that builds up your business and pulls in more of your ideal clients.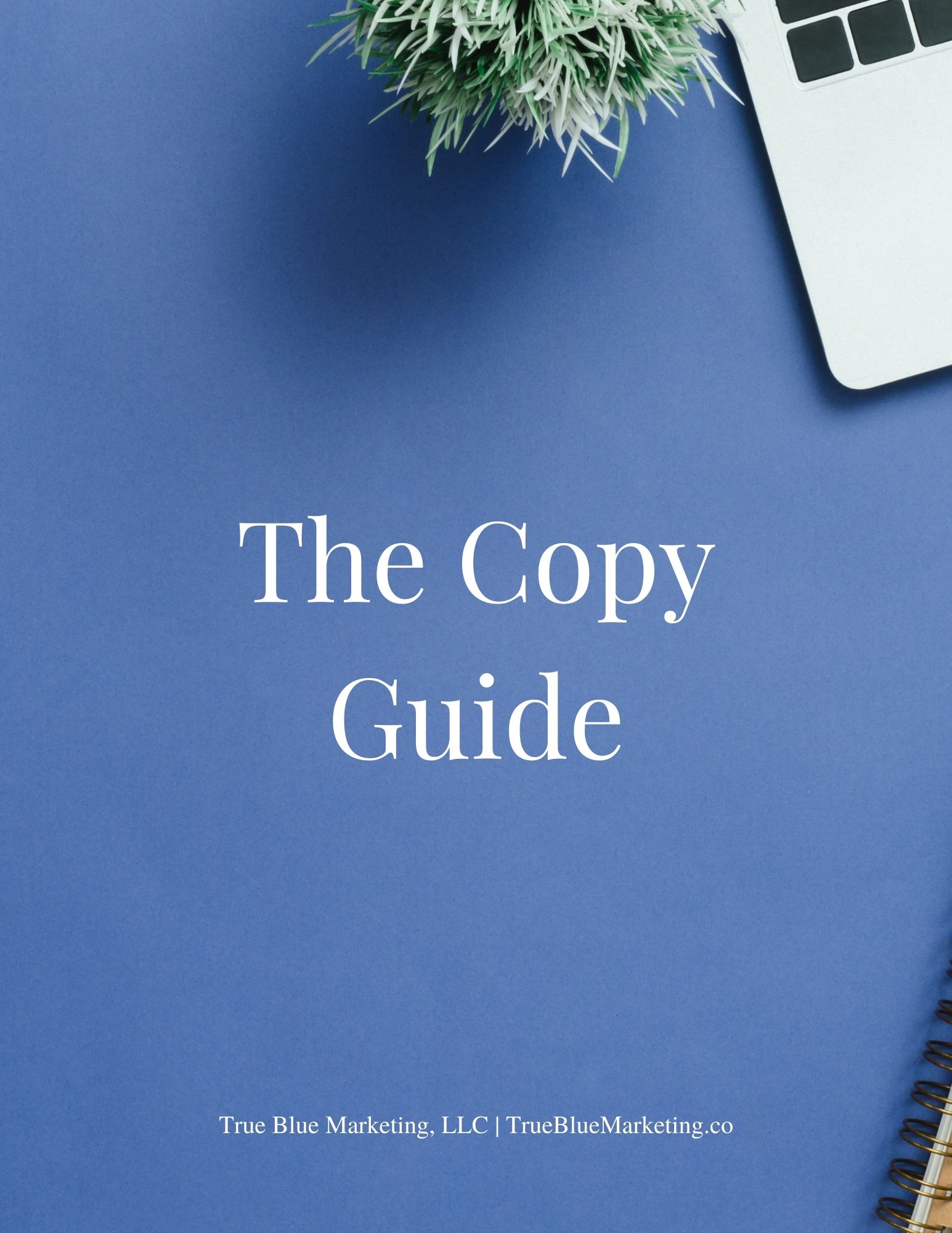 How to Beat the Copy Overwhelm
Your business will continue to evolve as you need to get all the things done and we all know that copy updates probably aren't what you want to do all the time. As they fall to the bottom of the to-do list again and again, copy overwhelm may set in.
The key to moving past that overwhelm is to do periodic updates and to have a place to hold your copy updates until you're ready to make them.
In this guide, you'll find when to update copy and where to add new copy to your site. You'll also learn how listening to your audience will get you the best results with your copy (and sales!), and how that copy works in the overall content of your website.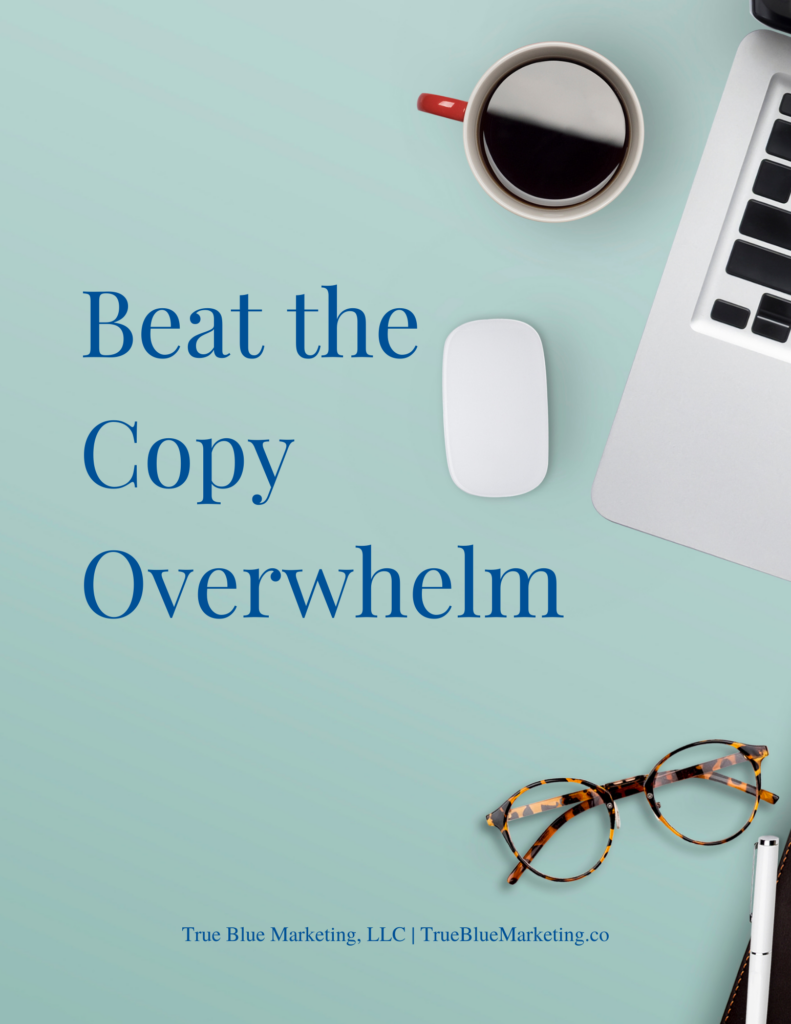 Here are some of the most useful tools that I've discovered during my years of running an online business. The links below are to the direct sites for each item, none are affiliate links.
Canva: Canva is where I make all of my images at this stage of my business. It is simple to use and allows easy editing and downloading options.  I've been on Canva since 2015. 
Eye Dropper: this is a Chrome extension that I love as a web designer. I've had clients who want specific colors but they may not have the hex code necessary for me to use it on their site. This often comes from an old logo that a client needs to be translated into the design of their site, or a color that they've noticed from an example site and love.
Full Page Screen Capture: another Chrome extension that I love to use with my web design clients. Creating a site that matches the design in someone else's head is a tricky business, so I create drafts for clients to view. Often, I need to send a screenshot of a site or page in progress and this tool helps me create it quickly by scrolling down the whole page.
Grammarly: I love Grammarly for on-the-go editing! From quick updates around word usage (spell check doesn't ask you if you mean effect or affect) to when a sentence ends with a dangling participle and everything in between, Grammarly's got your back. 
Loom: I record video tutorials for all of my new web design clients using Loom. They'll host it in your private files under your account and you can share videos by link or folder. They're easy to link to from Facebook, in an email, or in a shared document.
Toggl: I use this for time-tracking my projects since many, but not all, need me to keep a keen eye on how much time I'm spending on them. After using this tool for a long time, I've now realized how long it takes me to create a blog post or draft up a newsletter for my list. Using this info, I can more accurately schedule my tasks since I know how long each will take me.
Vimeo: for recording yourself with lots of additional settings for embedding your video and restricting access if you need to.