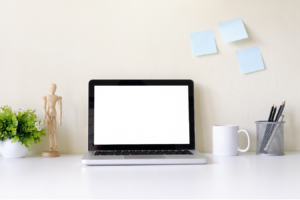 Most of the time when I meet a new client they bring along many of the misguided messages that they've picked up from cookie-cutter marketing gurus. It's often a mishmash of what's worked for each "guru" along with some recent marketing trends. Few are a good fit for the business and some are such a bad fit that doing that kind of marketing is counter-productive. In short, it looks forced so the message feels forced which undermines the credibility that marketing is intended to build. 
Does any of this sound familiar with what you've heard are on the marketing "must-do" list for small businesses? 
Post daily

Create more content than your clients will ever need

Do videos on IGTV

Do videos on YouTube

Do Facebook Live

Run a Facebook group with consistent content

Engage with your email list

Create a new opt-in/lead magnet/freebie

Engage on all of the social media channels

Stand out from the crowd by making controversial statements

Always include the maximum number of hashtags on Instagram

Post to LinkedIn three times per week

Add everything to your LinkedIn profile
Phew! How can one person possibly tackle all of this marketing? It can feel daunting and like it'll take years to just get up and running. And whether all of that effort will pay off feels uncertain. 
That's just a few of the top reasons I rarely assign even a quarter of this list to my clients at any given time. The biggest reason is that they simply don't need all of it. If successful marketing took all of this, then all that you'd do during your working hours would be…marketing. 
We both know that you're not in business so you can do marketing. We both also know that doing all of this marketing isn't sustainable. (For more on slow marketing, check out this post Take the Slow Lane.) 
Fake It 'Till You Make It
You may feel that being your natural self may not be enough to bring in more clients. This idea may come from that "fake it 'til you make it" mentality that's often associated with a quick way to build momentum in a business. 
I'm so not down with faking it. Ever. Are you? 
Authentically marketing what you do to your ideal clients doesn't allow for faking it. Along the same lines, faking it isn't sustainable. 
There's Another Way
My clients find the marketing that works for them by focusing on what they're good at for marketing then at what works for their ideal clients. The combination of the two guides what we put into our marketing plan. 
Following this method can eliminate some (or all!) of the pain that comes from marketing their businesses. 
Here's how this may play out in a real-life scenario outlining. 
Your Strengths
Great on video

Limited on time

Familiar with (only) Facebook for social media, with an established network

Have a website live
Your Ideal Clients
Are 35-55 years old

Have kids at home

Are college-educated

Are feeling overwhelmed with life's demands (especially in 2020) 
Marketing first steps: 
Create a Facebook page for your business

Do Facebook Live videos from your page

Post previews of your Faceook Live with a date, time, and topic included

Share your Facebook Live preview posts to your personal page

Do not try to do any posts to your page other than previews of your Facebook Live videos and the videos. They'll be your content. 

Link to your videos on Facebook for the content of your weekly newsletter to your email list
Then, 
Watch your engagement

Take note of comments and questions from your audience

Repeat 1 and 2 for at least a month
Once you've worked on the marketing for at least a month, you'll have an idea of how natural it feels to you, the level of response that you're getting from your videos, and whether you're hearing from your ideal clients. 
To Your Marketing
I'd love to hear what marketing you've heard is a must-do. (There are so many!) Find me on Instagram to strike up a conversation. 
Other Posts You May Like
If you liked this post then you may also like: