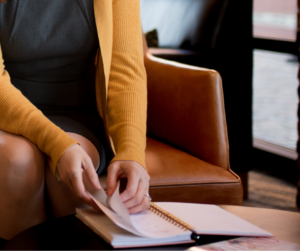 Business is constantly changing. You've likely made changes to how or to what you do in your business. If you've been a small business owner in 2020, you've likely had to change, adjust, or all-out pivot your business in order to keep it moving forward during a pandemic.
No matter the time of year, the economic challenges, nor the services offered, the best way to connect with your ideal clients will continue to be through what I'm about to share with you. This holds true whether you're just starting a business, you've been running it for years or for decades and if done properly, it will work for your business, too.
What It Is and What It Isn't
If you've been following me for a while, you'll note that I'm not a fan of the make-a-quick-buck type of marketing. It isn't sustainable and if often involves compromising the integrity of your services, your business, or yourself. So, I won't offer you a firecracker type of marketing (see Take the Slow Lane for more on this contrast).
There'll be no bait and switch here. That's not my style and I hope it isn't yours, either.
Nor will you find social media snake oil (see that post here) anywhere on my site.
What you will find are tried and true marketing techniques that involve solid copy, direct marketing, and simple website design. This post will be no different.
Use what you learn here in your copy, in your headings, and in your meta (or SEO) descriptions for your site. Lend your updates to your About page, your Work With Me page, and your Home page. Integrate them into how you articulate what you do in your business and you'll see honest results.
Your Clients Know
Listen to what your ideal clients tell you and listen to the specific words. I'm not talking about any old client, your first client, your everyday client, or your top-paying client. I'm talking about your ideal client, the person you'd love to work with every day in your business for every meeting you have on your calendar.
They'll tell you what you need to know to connect with them, to engage with them, and to sell them. So, listen then take note figuratively and literally. Write down what they're sharing with you in a notebook you can reference later, in a notes app like Evernote or Google Docs using the microphone, or in a digital document.
When to Update
As you're listening to your ideal clients, you'll likely hear a mix of wording around what they're experiencing and what they want. From the common-place like "results-oriented" to the obscure only used by one or two people. When you're starting to track words and wording, take note of it all.
When you've heard more than a few ideal clients in separate instances use a term or terms, that's when you'll want to pay attention. At that point, it is likely making its way into the language of your ideal client which makes it a necessary piece of the language you use in your copy to communicate with them.
Why Does This Matter?
Updating your copy isn't just a piece of housekeeping, a task from your business coach, or a hoop to jump through once while you create your website copy. It is an ongoing way to continue to show your ideal clients that you know them. You know their struggles from before they've worked with you. You know what they dream of as their ideal experience after you've solved their problem/problems. Showing that you can truly see them where they are and where they want to be is how you'll show them that you're the right answer to their questions. You're the solution to their problems, and you offer the help that they truly, deeply need to get there.
Your copy can sing the benefits of working with you and the way to do it is to listen, to take note, and to integrate their language.