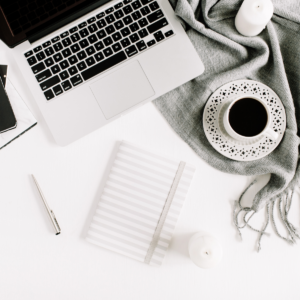 Stuck on how to keep your site SEO-friendly?
Feeling like SEO is a seriously bad three-letter word (or acronym)?
Yoast's SEO plugin is an easy way for anyone to work on getting their site a bit more search engine friendly, especially for anyone who's not quite ready to get into deep SEO tactics. (Sound like anyone you know?)
Many entrepreneurs simply don't need a full SEO workup, especially if they're offering services to a niche group of potential clients. As in, you've already determined that your services aren't for everyone and are instead for a select few. If that sounds like your business, I'd suggest starting your SEO journey with this free plugin.
What'll it help you do for SEO?
Here's a quick list of what Yoast SEO will help you do with your pages and posts. The plugin includes a greenlight-redlight graphic to show when the page is set up well for search engines.
Guide you on how to create snippets for your pages and posts
Give you tips on how to be sure that you're including your keywords in your copy as well as in your snippets
Give you tips on how to vary your sentence length for optimal reading
Remind you to use subheadings or to use more subheadings in your writing
Show you how your posts and pages will look when you share them on social media
Yoast SEO is just one of the many free plugins that I suggest for my clients. There's a premium version of this one, like many, but you're likely to not need premium features for a while (if ever).
Ready to learn more about how I help entrepreneurs get their sites started with SEO? Check out this post on what most entrepreneurs really need for SEO.
Looking for a few more free or low-cost resources to get your business going or to hit the next level in your business? Check out this post on free or low-cost email marketing options.
I'd love to hear if this tip helps you improve your site! Email me at kristina@truebluemarketing.co or catch me on Facebook and Instagram.