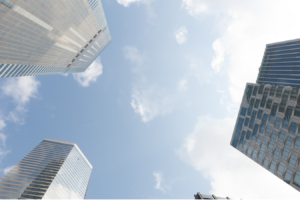 Your about page may seem like the last place you'll be able to sell your services, but selling on the about page is something that I recommend to EVERY business owner.
A site's about page is one of the most important pages on your website. If you're a one or two person business, it'll be the second most frequently visited page on your whole site after your home page. I'll say it one more time for the people in the back: the about page is the second most visited page on your site!
Since it is the second most visited page on your site, why not use your story to connect (and sell!) to your ideal clients?
Before we get into how to update it so that it becomes a soft sales page for you (yes, it can be!), let's talk about why so many site visitors AKA prospects go to your about page. There are a few things they'll want to know and can learn from this page about you:
If you're the right fit for them
If you understand their current struggles, the problems you'll help them solve
If you know what they want for results and if you get them for other clients already
In short, your about page can be a super soft sales page AND can help you weed out the people who aren't quite your ideal clients. But, it can only do this if you share your story.
An about page with a short paragraph or two will not be a super-soft sales page or help you weed out people who aren't your ideal clients. If it reads more like a resume or corporate synopsis and less like an honest-to-goodness human is there behind the business, read on to find how you can adjust it so it fits your people.
Your Site = A Relationship Building Tool
Websites have become the starting point of business relationships for many prospects. If someone's heard about you and does a quick Google search, they'll find your site. If you meet someone in person and they ask for your business card, they'll follow it to your website. If someone shares your info in a referral, they'll share your site. You may see where I'm going here: your site is a crucial piece of your relationship-building process with prospects.
You're running a small business, and you may be wearing ALL of the hats in your business from CEO to customer service, from sales to marketing to janitor (if you're working from home!), let alone providing the service that was the whole reason you started this business in the first place! That's a lot to balance, and you've likely had to learn a lot of this outside of running your business.
So, what out of this jumble of experiences fits into your about page? Here's what I outline for my clients:
What inspired you to start doing the work that you do
What pushed you to create the business that you love (this is often related to #1 but not always the same story)
What you love about what you're doing to help clients today
You might be wondering how you'll know when you're getting this right on target for your site. The surprise is that you'll see that you've gotten it right when it feels like you've shared a bit too much more than you typically do when you're telling the story of why you started your business.
For some, this will mean that you've shared a story with subheadings, photos, and graphics. For others, they'll create an about page with a photo and a slightly more personal story than usual (subheadings and graphics optional).
How to Create Your About Page
Start by sketching out all of the essential details of the list above. Then, evaluate which items address at least two of the following:
Are experiences that your ideal clients have also experienced or are currently experiencing
Are pivotal to when you decided to learn what you do or to why you started your business
Show personality traits or characteristics that make you perfect for what you do in your business
Having trouble deciding what stays and what goes? Try out each point when you're introducing your business at a networking event, symposium, or with a prospect. Then, note what they want to learn more about and when they ask for more details. Using this method, you'll discover what you need to add to the story you share on your about page.
I'd love to hear your questions on what's a good fit for an about page! Catch up with me on Facebook at https://www.facebook.com/TrueBlueMarketing/