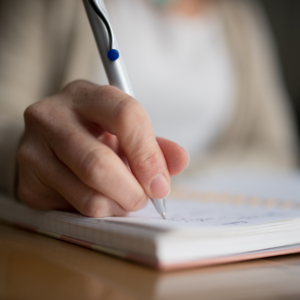 Wondering how to up the SEO results for your site? I have a lot of small business owners and entrepreneurs asking about this and often. Why? It feels like what we're supposed to do.
We're constantly hearing from marketers and marketing firms that SEO is what your site needs to drive customers, to increase engagement, to do WHATEVER you need to have a successful business.
Here's the real deal: Google (which I use as my SEO standard and many others do, too) weighs many factors when determining how high to rank a page for a particular keyword. There are so many factors, around 200, that it DOES take a specialist to get your site completely hitting all of them.
Will your site be doomed to SEO failure unless you sign with a specialist?
No.
If you're running a service-based business, then the most likely answer in one word is "no". If you're not-quite-yet running that million dollar business that you dream of (which is totally doable!), then you're likely also not-quite-ready for million dollar SEO work, either.
Here's a little about what your site's SEO doesn't need to do for you at this stage but it might do for you at that million-dollar business stage someday:
It won't be the backbone of how you source new clients

It won't be how you convince clients to work with you

It won't get you the qualified clients you want for your business
So now that we've started down this rabbit-hole of what SEO isn't for a small business or entrepreneur, let's move on to what is necessary and what can help you (tons!) at this pre-million-dollar stage of your business.
Here's What You Need to Know 
If you're providing a one-to-one service to your clients, whether you're working with them online, in-person, or a combination of the two, you'll need the following SEO basics:
A site that gives search engines what they need to find your site.

A site that contains the keywords that are necessary for your ideal clients to find you

A homepage that shows your prospects that they're in the right place and that you're the right fit for them.
Notice that I didn't specify the rank you'd need for any particular search result nor the number of hits your site will need in order to be successful. Both are often highlighted by SEO experts in addition to other factors that won't truly translate to more clients or more business.
What To Do Instead
What does a search engine need to find your site?
Meta Description: AKA Site Description including the keywords that appeal to your ideal clients, your site name and your name. Be sure to create this in a sentence or two rather than simply using keywords (an outdated SEO tactic known as Keyword Stuffing)

Repetition of the most important keyword for your site in your site's title, meta description, H1 heading tag (this is usually the first title on your page and the largest font on your page), and in the first paragraph of copy on your site
The following two items will help build more credibility for your site in the eyes of a search engine:
A site that loads quickly. Speed is relative, so shoot for a site that loads within a few seconds.

Links from your site to others AND links back to your site from others.
Resources for Your Site Research
Curious about how your site is performing? Check out Website Grader: https://website.grader.com/
Curious about how your site appears to others when searched? Open a browser window with a clean browsing history and do a search with the keywords that your ideal clients use. Note which pages are at the top of the search results and where the keywords fall in their descriptions. (It'll be the black font below the links.)
Ready for more helpful content like this? Join my newsletter to get marketing and site tips delivered right to your inbox.