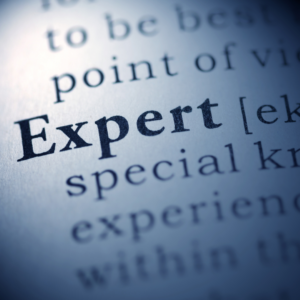 We all ask people for advice from time to time. How often do you take the time to do a gut check to see if that advice is the correct answer for you? 
Just as you might when you hear advice for your personal life, you will also need to do a gut check on the copy advice you get from experts. There are many, many different styles of writing copy and many methods to collect and then organize the details that make the copy truly work. Before you take any action on advice or methods, measure it against your expert knowledge. 
I learned this lesson over a decade ago when I worked on the fundraising team at a college. We had an interim department vice president from another region of the United States, where the culture was a bit different than ours. Shortly after he arrived he suggested a fundraising event to our team that was so outside our regional culture that we were stunned into silence. It would never work in our area. Even worse, it would be so out of alignment with our institutional culture that it would alienate even our most loyal constituents. Once we collected ourselves, we explained how this expert advice was far, far from a suggestion we could legitimately act upon.
Lesson learned:
even advice from experts needs to fit the audience.  
He was an expert in fundraising but he did not realize how his suggestion was far outside of the normal fundraising events in our area. This person is an otherwise wonderful vice president, one of the best I worked with, and fluent in ethical fundraising. 
Maybe you've had a similar experience of the advice of an expert not precisely fitting you or your work. Possibly, you've even had expert advice that has harmed you. No matter what, you've likely had some expert advice that you had to disregard because it simply was not the correct advice for you. 
It is the same in your business: listen to expert advice, then do a gut check to see if it works for you. 
I've worked with hundreds of small businesses to create the copy that truly fits them, describes what they do and who they serve, that intuitively pulls in their ideal clients. Every single business had to do the work of gathering and sharing with me their expert knowledge of their ideal clients for the copy to fit their needs. The nuance of ideal client details is something that each small business knows far better than their hired copywriters or copy experts because they work with that ideal client as often as they can. 
They are the experts necessary for the process of writing incredible copy that's unique to their business. You are also the expert you need to write the incredible and unique copy that suits your business. 
Start writing your incredible and unique copy today with The Copy Guide.