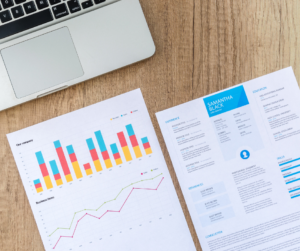 ​
Whether you write blog posts, film videos, host a podcast, or only create a newsletter, you'll need to have a way to source new content. 
In this post, I'll share my top seven ways to source new content. I use them for my business and I share them with my clients when they're feeling stuck for new ideas. 
Conversations with clients, prospects: Write down whatever questions you're consistently getting from new clients or from prospects. Often they're asking you what others are wondering as well. 

Consume content. You may have heard the idea that a good writer should also be a good reader (prolific readers rather than competent readers). Use this for inspiration when you're reading the blog/newsletter, listening to a podcast, or watching videos of someone else. 

Do something that isn't creating content. I find that I get some of my best ideas while out for a run, with or without my headphones. 

Your social media posts that are popular. Look at what's been popular with your followers either by reaction or comment. 

Your old content that's been popular. Periodically go over the analytics for your blog, videos, podcast, or newsletter then revisit the content that's the most popular. You've likely hit onto something that's meaningful to your ideal clients. Plan to do an update on the content or revisit it if you have new information that may help your people. 

Social media posts from others. Similar to #2 in consuming content but with this, you'll look at the comments that come up after the posts. What are your ideal clients asking of others in your industry? Answer their questions with your new content. 

Ideas from your scratch document. I always encourage clients to keep a running list of ideas, clients' questions, and client quotes so they're ready to create content when they have the time. 
What your favorite inspiration for new content? I'd love to hear your ideas! Connect with me on Instagram so we can celebrate your ideas together!