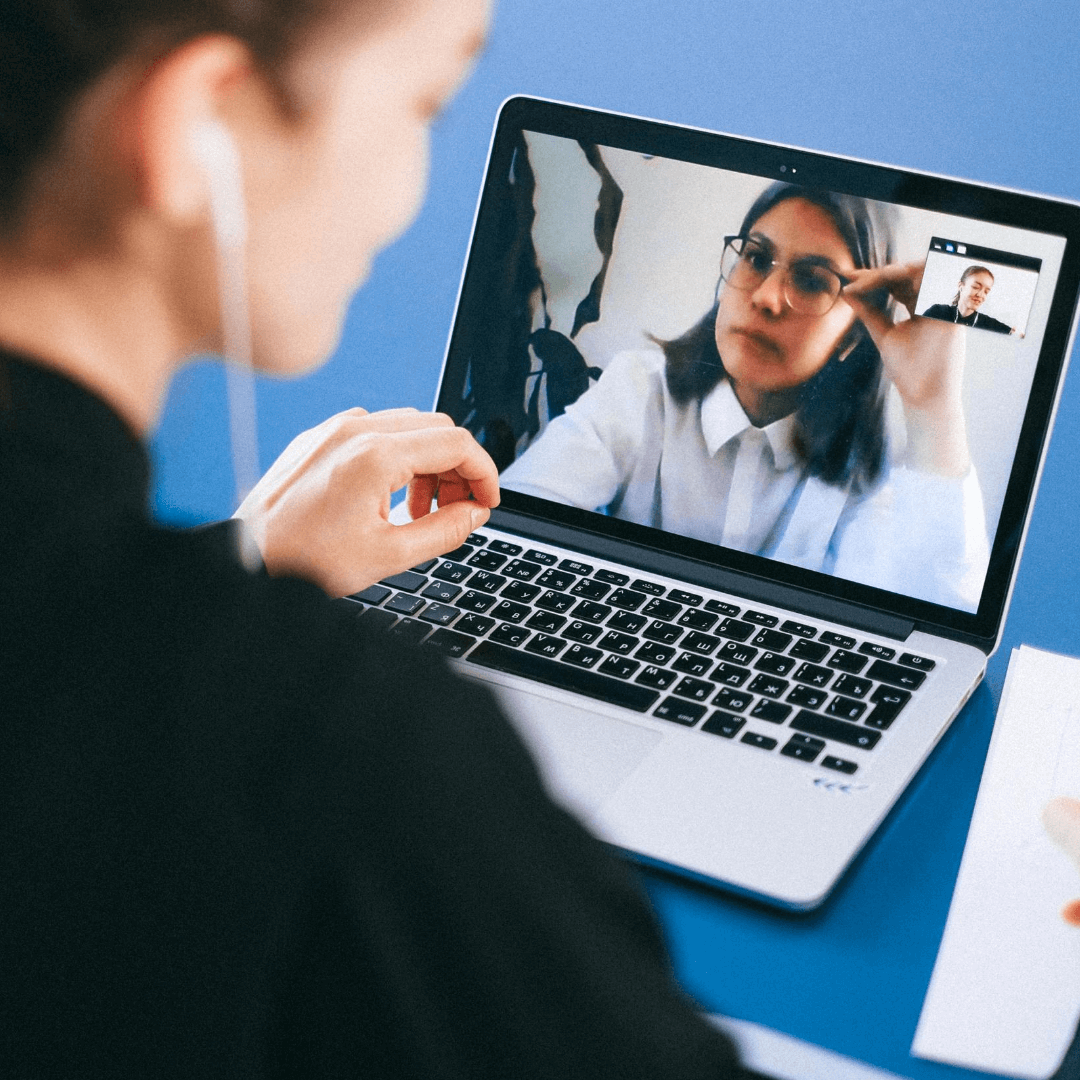 We're All There
Going Virtual
Nearly everyone has had to pivot their business to partially or entirely online over the last few months. From pausing services to regroup to taking it online (however rocky the transition), you've likely had to introduce yourself and pitch your business to new groups.
How does this pitch feel to you? How does it land with your listeners? Is your introduction the clear, concise, compelling, and easy to recite statement that you imagine in your head?
Or does it come out a bit longer than you'd imagined, leaving your listeners with that blank stare that shows they're no longer genuinely listening?
The transition from in-person networking to online networking can be difficult. It has many challenges, and one of the top challenges is landing that introduction.
You've tried getting it just right, practicing it repeatedly until you feel that you've got it down. When it's your turn to speak in your virtual networking group, you feel that familiar uncertainty rises again from the pit of your stomach into your throat.
You get it out: your name, your business, your title. It sounds impressive! You're about to share a recent story from a client you helped when you're cut off: you've taken up all the time allotted during this quick round of introductions. That's when you realize something else: all the other faces are giving you a blank stare that says they're not listening. And when it hits you: what sounded so profound to you didn't come across as clear to anyone else.
Imagine
What if, instead, it went this way…
Imagine that you knew you could rattle off your pitch without hesitation. You'd know exactly what to say every time, and you'd know that the message is clear. 
You're prepared to share your introduction with anyone new at a virtual meet-up. You're relaxed sharing the specifics of your work and feel confident that you'll make a positive impression in the 30 seconds you'll have for your introduction. 
You know that when you have the chance to educate the group about your business, they'll already know who you help and will be ready to pass along your information to their network. You know this because your pitch feels right to you, and you know it sounds right to your ideal clients.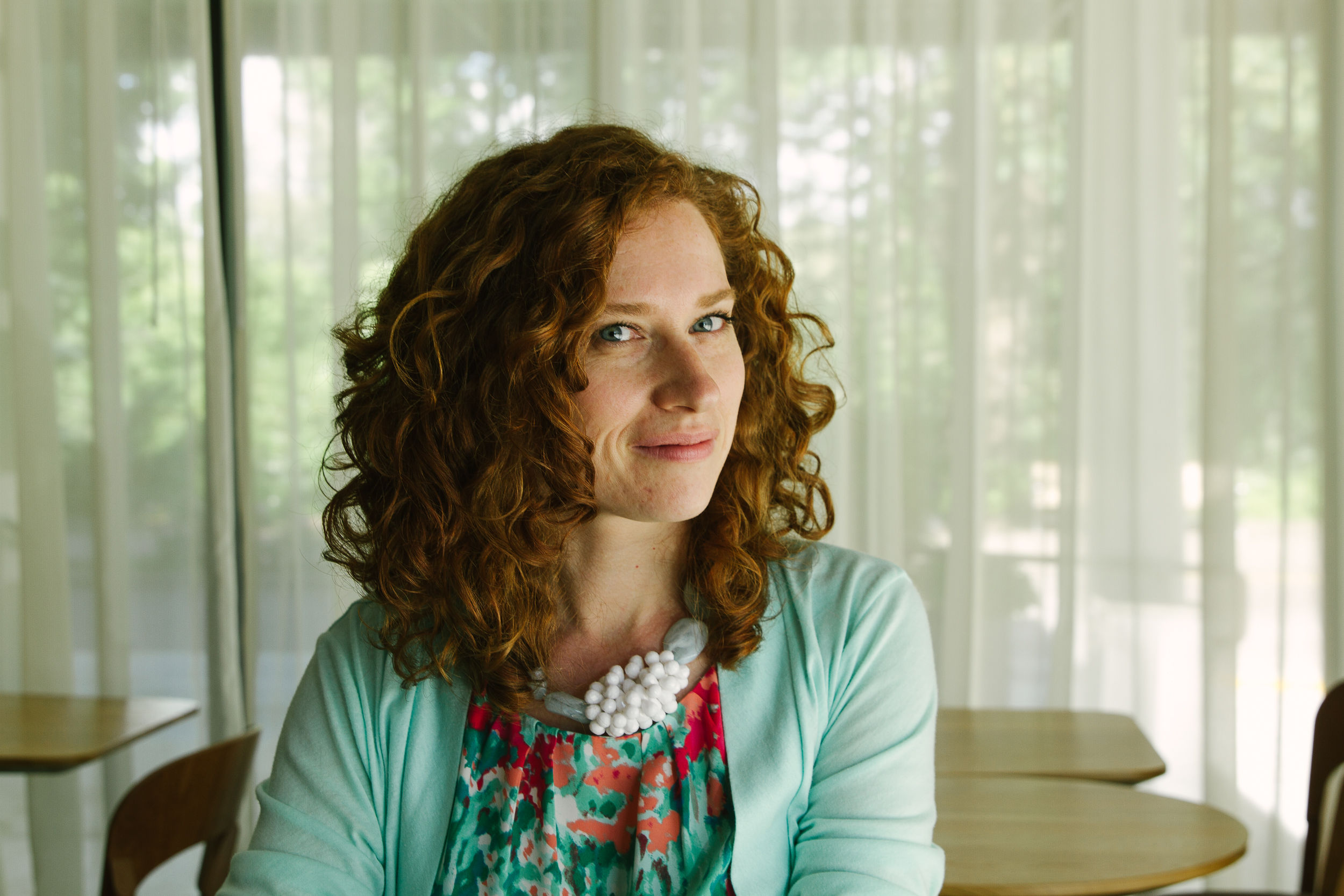 You're confident that your listeners will understand what clients can expect from working with you. They're ready to learn more about your business by booking a virtual coffee chat with you or visiting your website.
Your introduction and pitch has opened doors to new connections many times before, and you know it will work again. It will work for you today, next week, and next month.
Most important of all is that you can truly focus your energy on making the most of this networking opportunity. 
Nail That Introduction
You can have this
I can help you get there.
I work with small businesses to create copy and websites that authentically market them while appealing to their ideal clients.
We create the messaging to connect with their ideal clients, so they're able to efficiently and effectively grow their businesses for sustained success.
You'll use this intro and pitch in so many places in addition to meeting new people. Some spots include:
Website
Social media bios
Newsletter
Bio for guest blogging and guest podcasts
Bio for speaking engagements
When we're done working together, you'll have a 30-second introduction and pitch that is easy to understand, natural for you to share, and keys into the specifics that are important to your ideal clients.
30 Seconds
You'll be able to share it in 30-seconds
They'll Know
Shows anyone listening exactly who you prefer for an ideal client
Authentic to You
Sounds and feels authentic to you, so you can say it with a natural ease
Evolves with you
You'll know how to adjust it as your business evolves
Hammer Out the Details
You'll get down the essential details in this quick questionnaire that will pinpoint what's missing from your current introductions and set our starting point for our Session.
You'll walk away with insights into what stands out as must-have information for your introduction and be ready to jump right in when we meet. 
Zooming Into that Intro
We'll meet over Zoom for 60-minutes to flesh out the details of your introduction, work on word-choice, so it fits your ideal clients, and nail down a pitch that's authentic to you.
Since you'll be the best judge of what words, phrases, and details are essential to your specific ideal clients, you'll want to bring some sample wording from their interactions with you.
You'll get a Google Doc we'll workshop in live during our call with your new introduction and any copy gems that come out of our discussion.
Take it for a Spin
After our Zoom call, you'll be ready to go! The next step is to take it for a spin in sharing it on your own to friends or family, then to bringing it out into the real world!
You'll have two weeks to test drive it in and to take notes on what feels like you've truly nailed it and what feels a bit "off".
Recalibration Session
We'll meet again on Zoom for 30 minutes two weeks after our call to celebrate what's working well and to recalibrate what may feel a little bit "off".
We'll trust your gut on what feels authentic to you and your business and look at what's appealing to your ideal clients.
Book your session here. You'll be prompted to invest in your introduction and to complete the Hammer Out the Details questionnaire.

Take notes on what you realize is necessary after you've completed the questionnaire.

Show up at the appointed time to your Zooming Into That Intro session ready to nail your introduction.
Questions? Send them to me: kristina@truebluemarketing.co