The Copy Guide
A How-to Guide to Writing Website Copy
You've tried creating your website copy for your website, yet you're not quite sure how to make your pages truly connect with your ideal clients so they're ready to buy from you now.
Whether you're creating your site from scratch or editing your current copy,  The Copy Guide will show you where to start with copy that gets the attention of your ideal clients from the get-go.
You'll learn:
What details go on your Offer page versus your Home page for maximum impact
How to source the specific words that work for your ideal clients
How to structure your blog so you're keeping your prospects engaged, resulting in them getting to know, like, and trust you more (which leads to sales!)
When you have enough copy to make site updates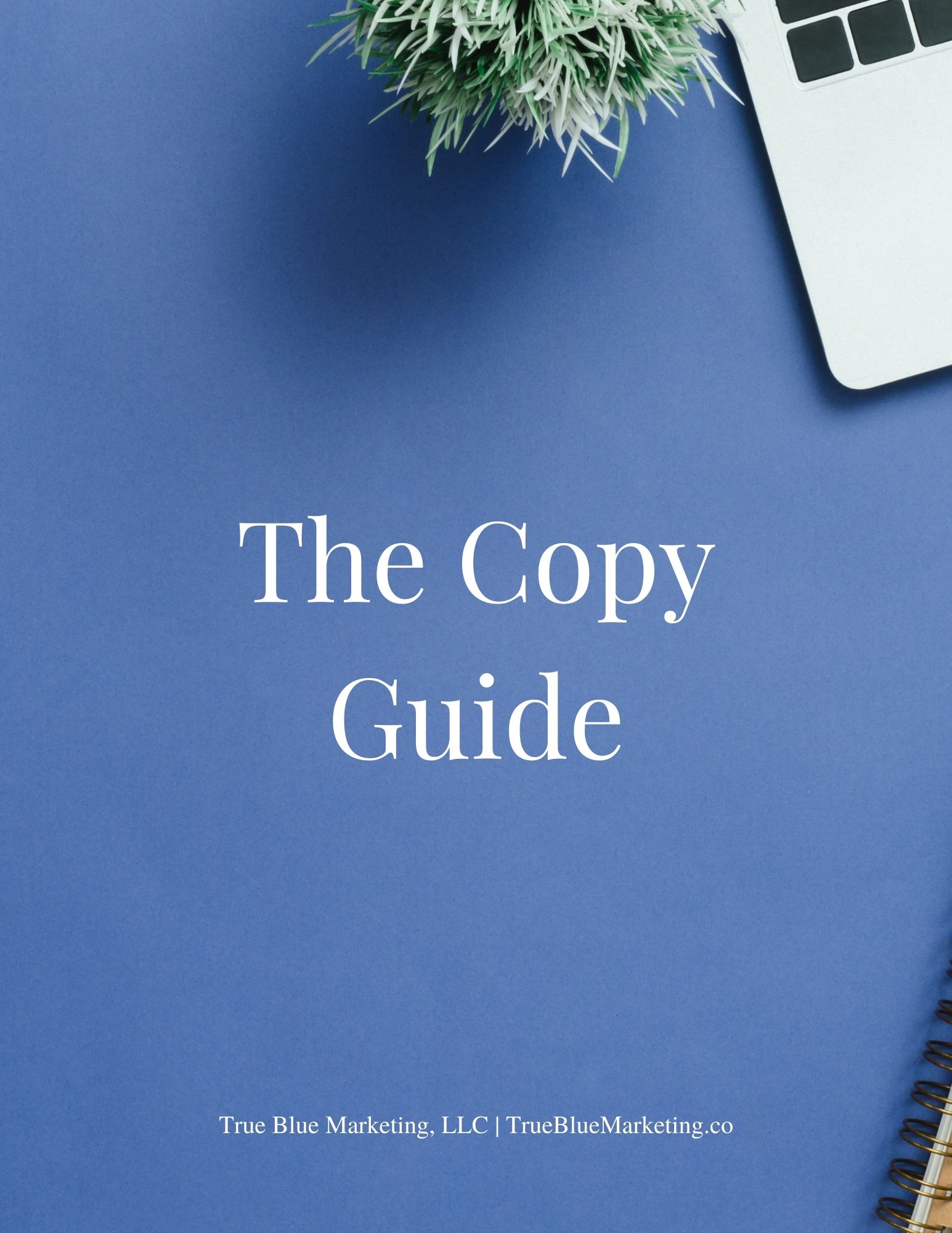 Only grab this Guide if you're ready to create the copy that builds up your business and pulls in more of your ideal clients.